Sales-Technical Support - Mr. Nhân: 0935041313 - sales@greentechvn.com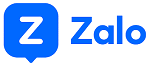 HCM Sale - Ms. Thủy: 079 664 0303 - thuy@greentechvn.com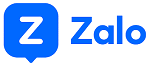 HCM Sale - Mr. Sơn: 09033 92551 - son@greentechvn.com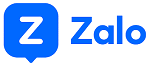 HCM Sale - Ms. Diệu: 09033 55093 - dieu@greentechvn.com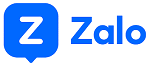 HCM Sale - Mr. Tân: 09033 55926 - sale02@greentechvn.com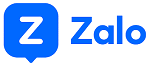 HCM Sale - Mr. Tâm: 09033 65776 - sale03@greentechvn.com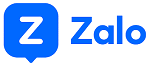 HCM Sale - Ms. Châu: 0903 355 609 - sale04@greentechvn.com
CN Hà Nội - Mr. Thái: 0987040968 - thai@greentechvn.com
Đang online

0

Hôm nay

0

Hôm qua

0

Trong tuần

0

Trong tháng

0

Tổng cộng

0
Senring
Corporation Profile
Senring Electronics Co., Limited is a worldwide designer, manufacturer of slip rings and rotary joints integrating research, testing, production and sales. The factory covers around 2000 square meters and has employees up to 200 people which enables us large scale production and R&D ability.
Senring locates in SongGang Town which is one of the top ten township enterprises and has convenient transportation for land, sea and air. In the past several years, SenRing created big achievements and in future, taking the advantages of technology we will make greatest efforts to improve and innovate continually and to be the world class designer and manufacturer of slip ring.
All of our R&D engineers have bachelor education background as well as rich experiences in machinery structural design and industrial control, all staffs in testing center and production line are above the education of technical school, qualified employees contribute to the reliable products. Slip ring is a precision part, only the employees' patience and carefulness could bring perfect products. Staff first is Senring's principle, we always believe that the quality of products stands for a person with good personality.
By means of overall quality control system, the strict management in design, manufacture and test and the advanced devices and technology, all the functions and indexes of Senring's products are at the leading level of the industry. Depending on R&D strength and the friendly cooperation with well-know enterprises, Senring could not only provide standard industrial slip rings, but also could customize different slip rings according to customer's requirements. We could customize slip rings from the circuits 1 to 80, the current from milliamp to 500 Amp, the rotating speed from 10rpm to 10000rpm, and from electrical slip ring to fiber slip ring.
SenRing establishes long-term business relations with well-know enterprises including military industry, research institution and university from all over the world. Our products consist of high, middle and low class as well as special slip rings, such as carbon brush, electrical slip ring and electrical rotary joint and so on.SenRing gives high priority to the quality, all slip rings are finished under strict control process standard with advanced design, strict production control, testing and good after-sale service according to national standard, industrial standard and European standard.
SenRing's slip rings are excellent in quality and after-sale service, we always try our best to make customers satisfied. With the advancement of globalization, it's inevitable for Senring to expand worldwide market our mission is to produce the world-class slip rings in the near future.